During yesterday's Thinker Thursday at EHS, students made a 3-D ring out of Pringles. The STEM challenge required engineering and physics as they could not use tape or other materials to hold the chips together. #EveryDayWithExcellence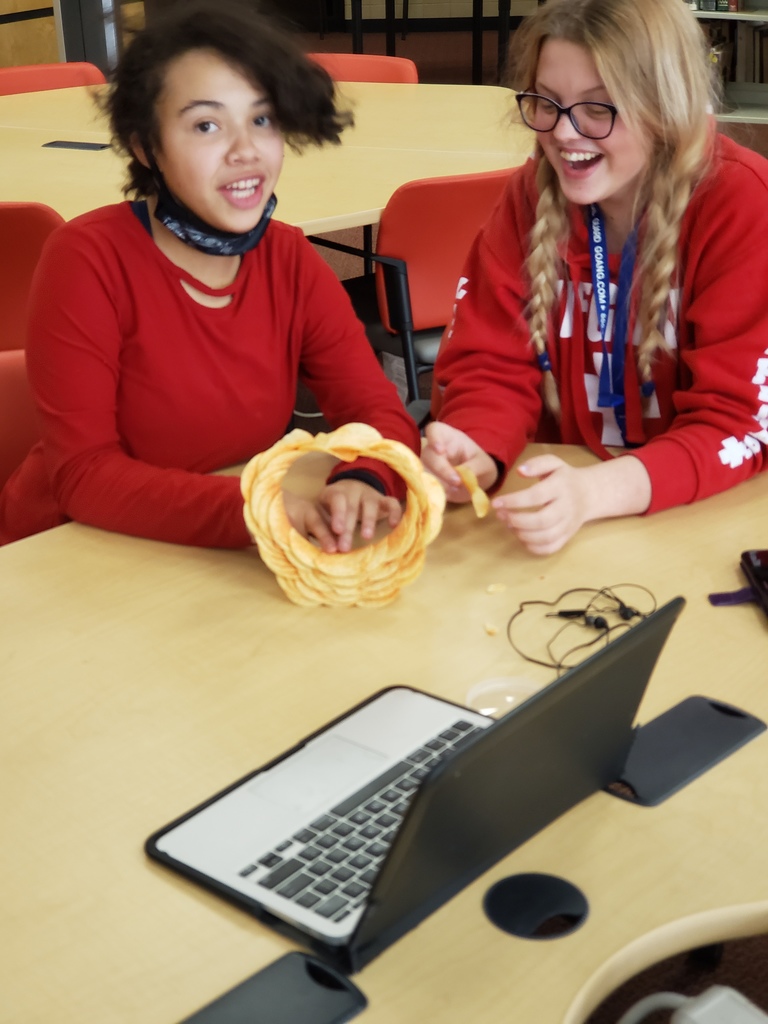 Happy ParaEducation/Aide Recognition Day! We are so glad to have some great ones as #PartOfThePride!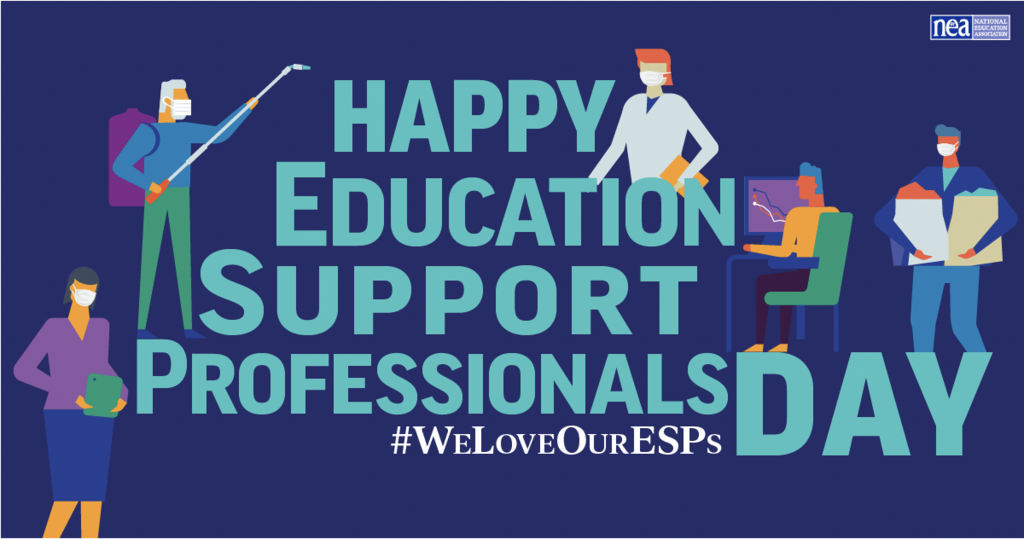 Bring the family to see the EMS drama performance "Matilda Jr." this weekend! Shows will be at the Performing Arts Center at 7 PM on Friday and Saturday. Tickets can be purchased at the door ($6 adults - $4 children) #EveryDayWithExcellence
Congratulations to Christie Henderson, counselor at Blackmore Elementary, for being selected as a FINALIST for 2021 Kansas School Counselor of the Year! We are thankful for all that she continues to bring to our families and community! #PartOfThePride #EveryDayWithExcellence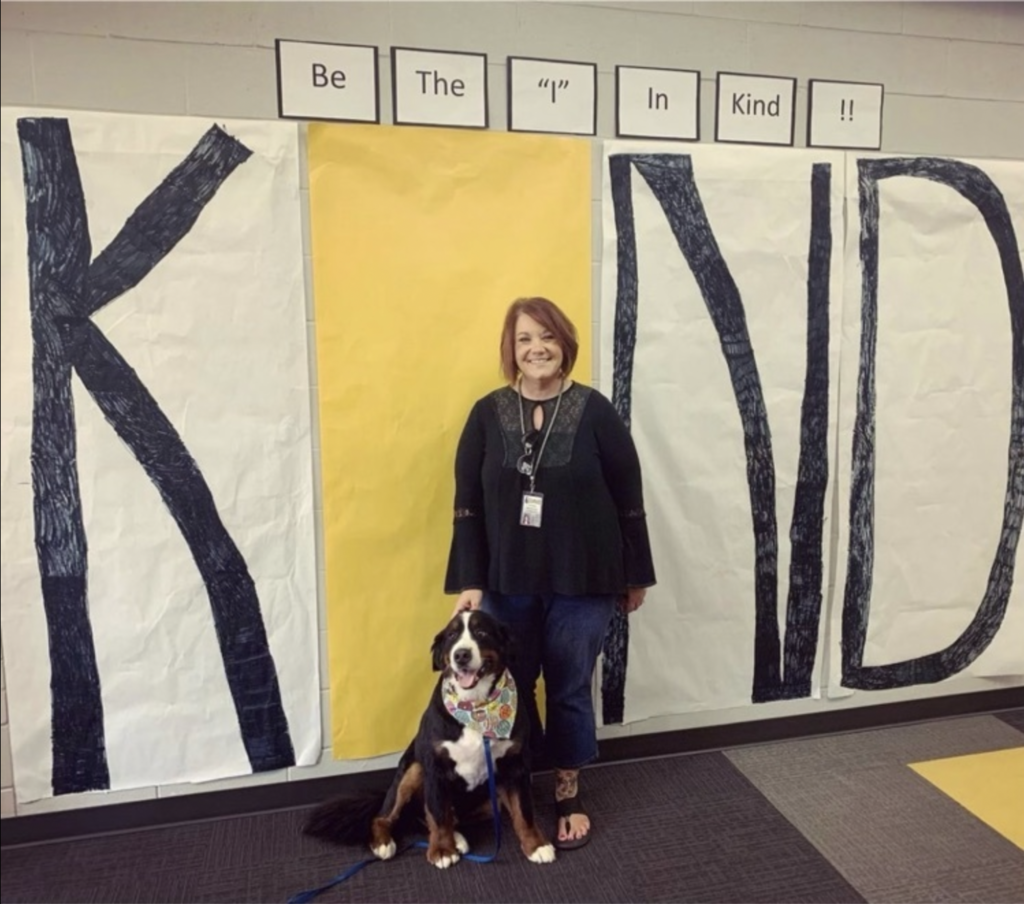 This week (Nov. 15-19) is American Education Week! #EveryDayWithExcellence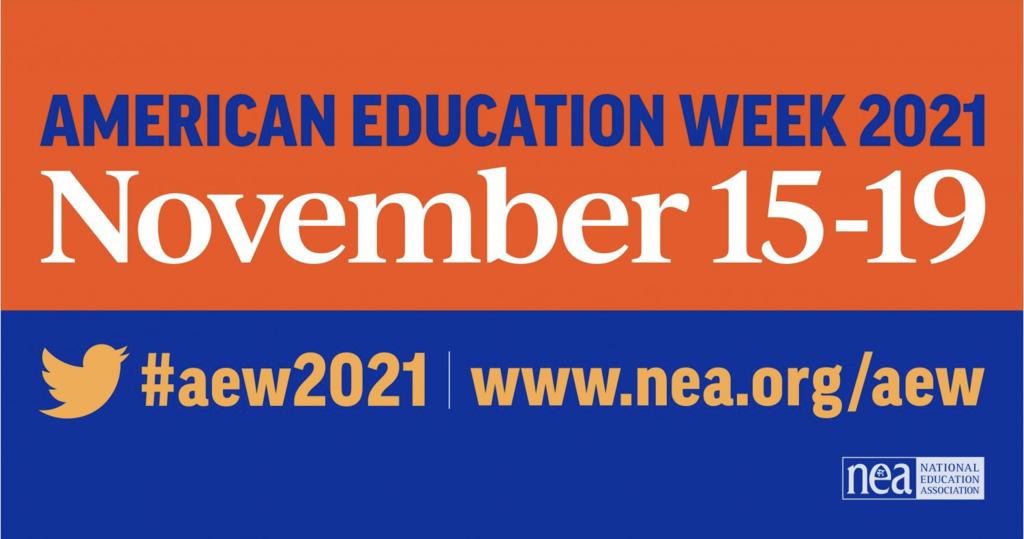 Join over 2,500 school and community theaters across the nation in watching "All Together Now!" tonight and tomorrow night at 7 PM or Sunday afternoon at 2 PM. EHS drama students will be performing the musical in the El Dorado High School auditorium. You can purchase tickets at the door. #EveryDayWithExcellence #AllTogetherNow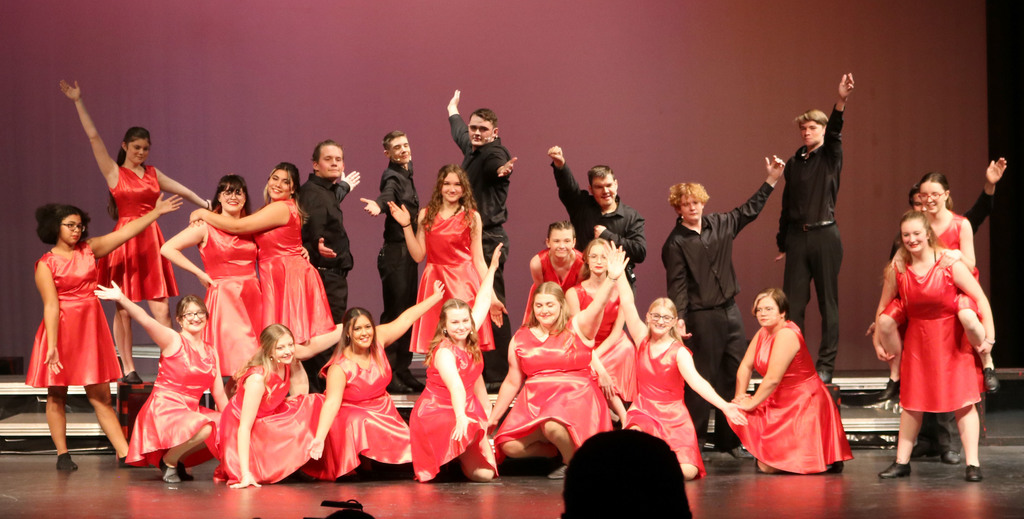 EHS students celebrated International Game Day during Thinker Thursday today. Students navigated group dynamics, practiced strategy, and had fun all at once! #EveryDayWithExcellence #EHSThinkerThursday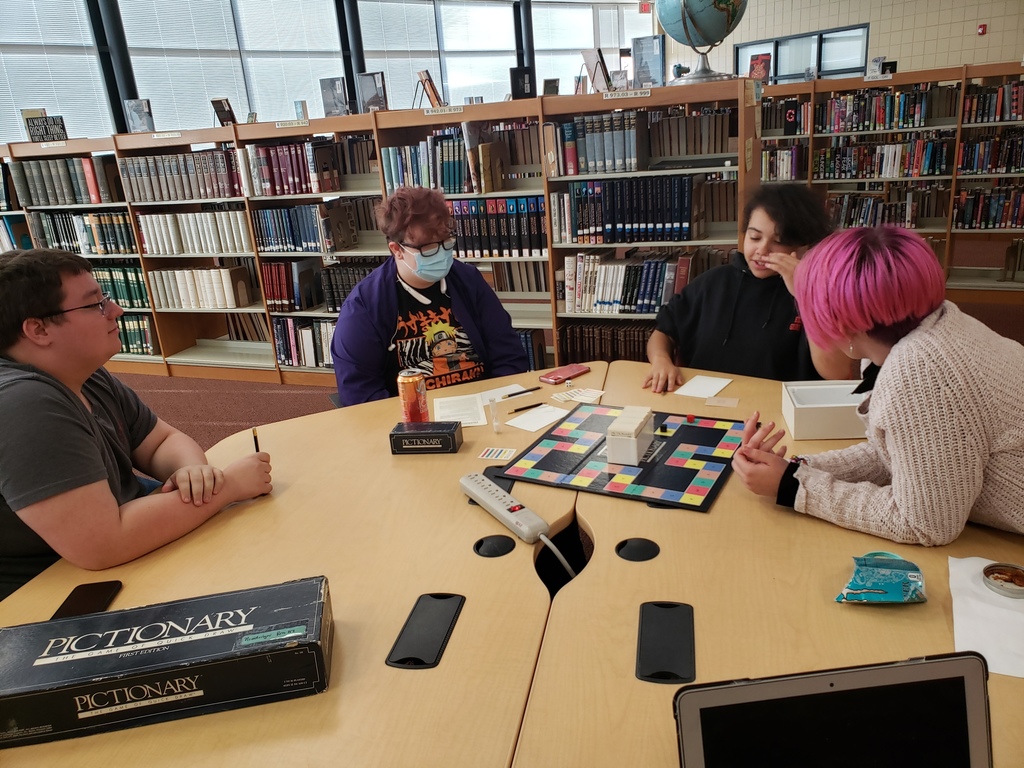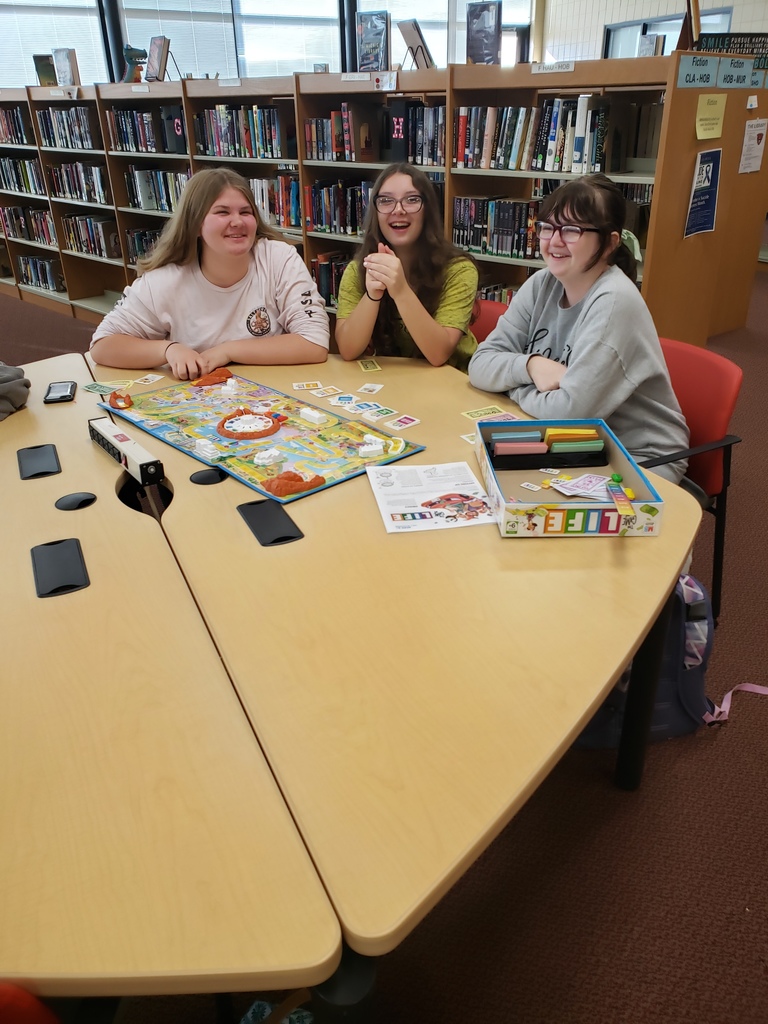 Grandview Kindergarten and first grade students presented Skelly P.E. teacher David Hinton with a quilt to thank him for his service in honor of Veterans Day today. #EveryDayWithExcellence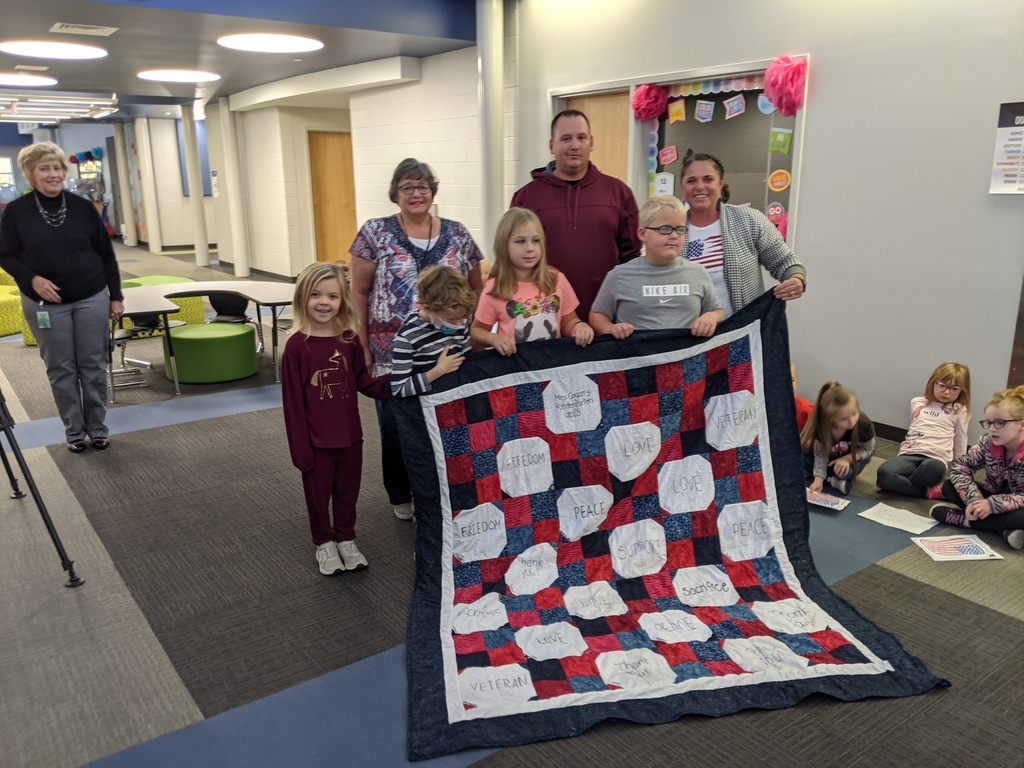 Kansas Senator Mike Fagg congratulated Grandview Elementary on receiving the 2021 National Blue Ribbon Award during last night's Board of Education meeting. #EveryDayWithExcellence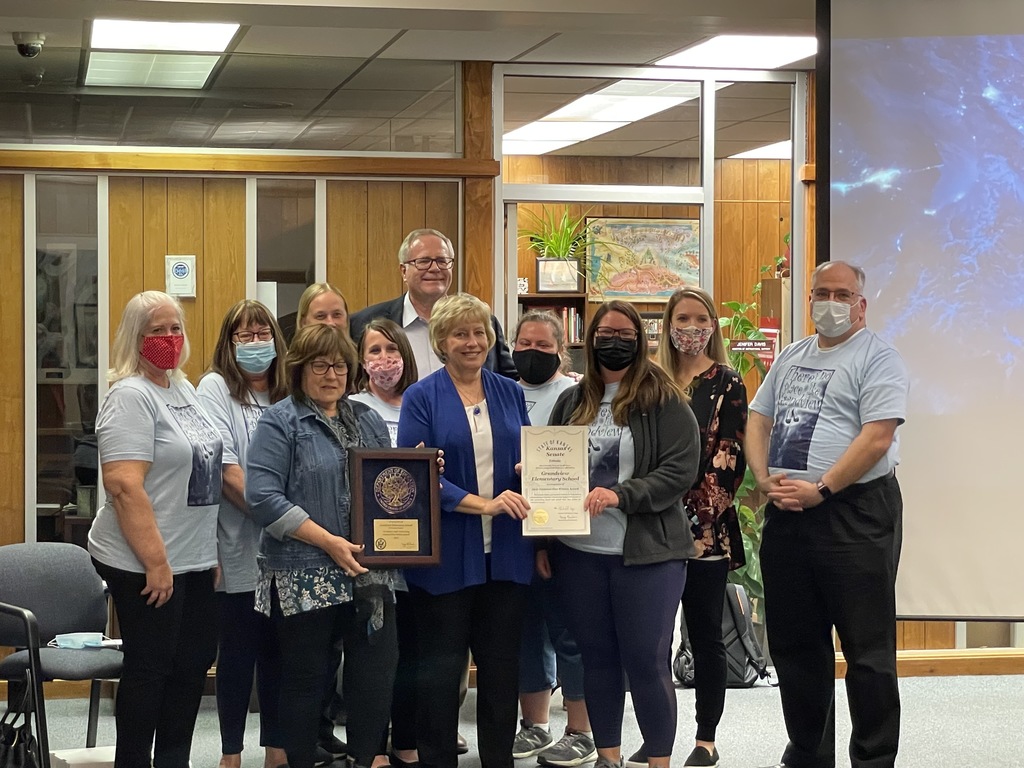 Congratulations to Blackmore early childhood teacher Cristin Hubbard on being named the October 2021 Teacher of the Month by Brain Balance Center of Wichita! #EveryDayWithExcellence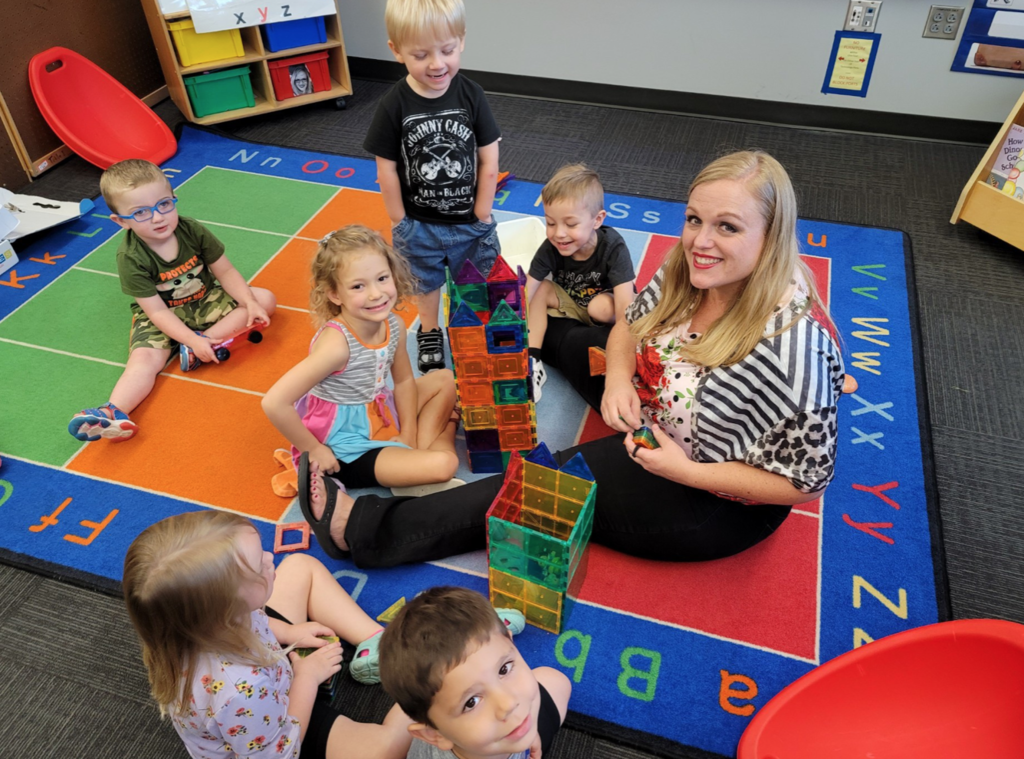 On October 28, nearly 20 students participated in the EHS library Thinker Thursday activity to make light-up skeleton hands. #EveryDayWithExcellence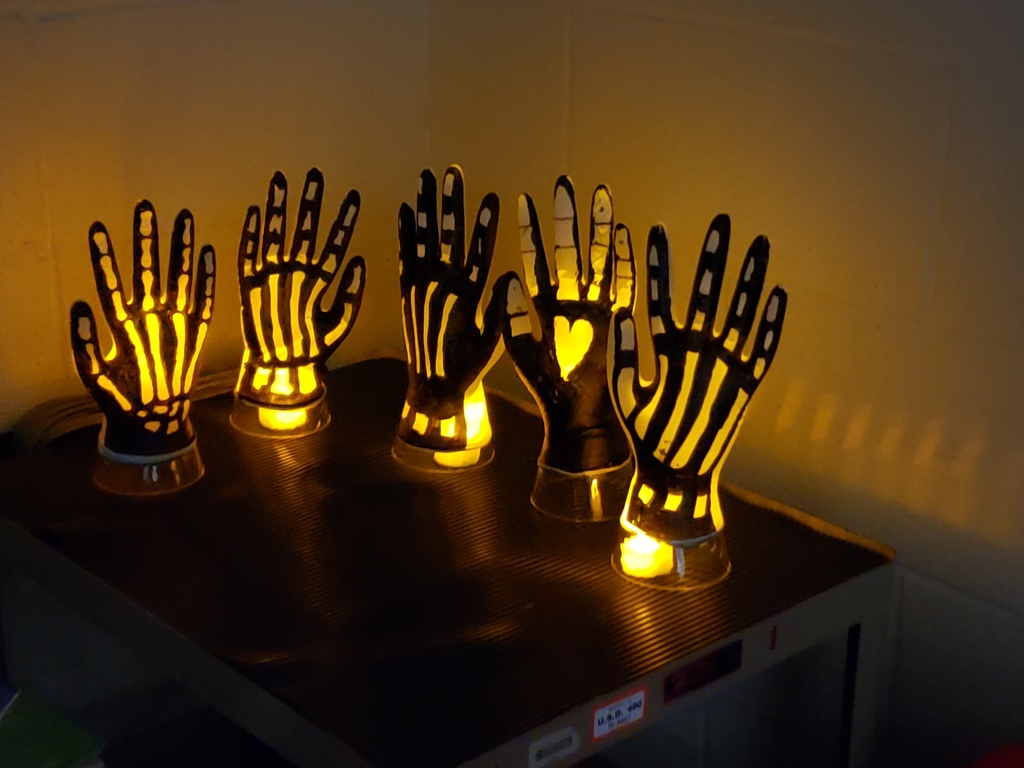 Ms. Lee's Third Grade collected 85 canned food items to donate to the First United Methodist Church of El Dorado. The canned food will be used for the church's Blessing Box. They did this to honor Wayne Fowler (Ms. Lee's uncle) who would have been 99 this month and was a life-long member of the church. They also want to thank the church for all the wonderful things that they do for Skelly. Nice work Ms. Lee's Class!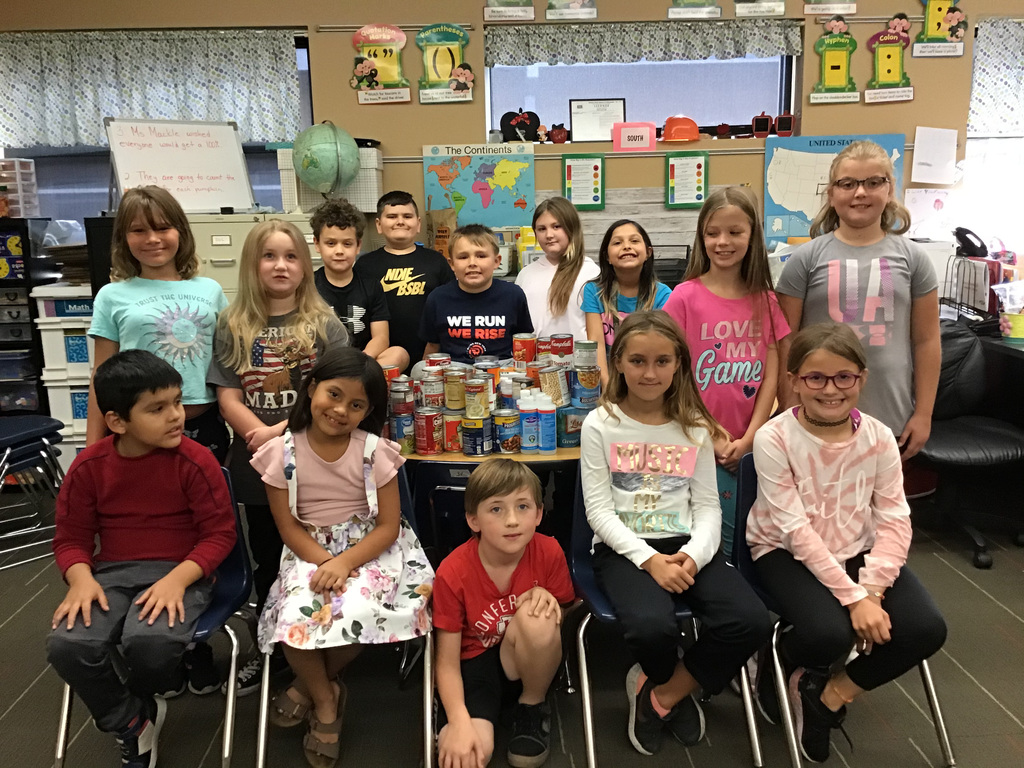 When you can't take the students to the pumpkin patch, you bring the pumpkin patch to the students! Blackmore Kindergarteners are exploring fall during Pumpkin Palooza today.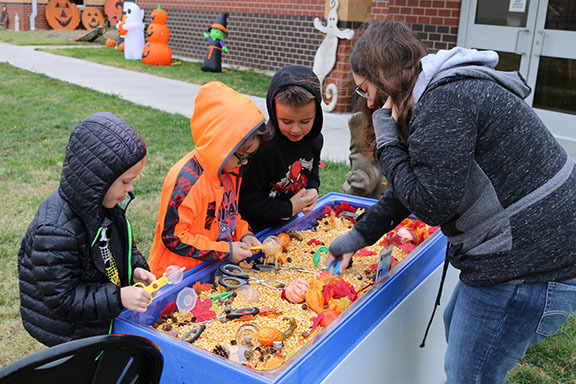 Grandview Elementary was ranked in the top 30% of public elementary schools in Kansas by the U.S. News and World Report! #EveryDayWithExcellence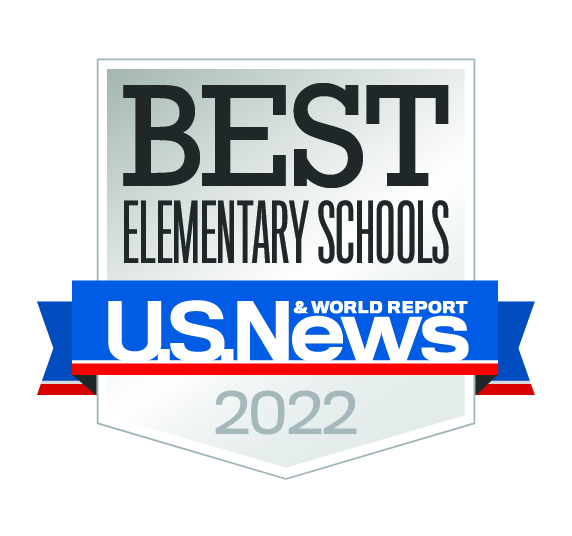 The EHS library hosted Murder Mystery on the Titanic for their Thinker Thursday event during Seminar. These weekly activities are a great way to engage students in fun projects that require deeper thinking and problem-solving! #EveryDayWithExcellence #PartOfThePride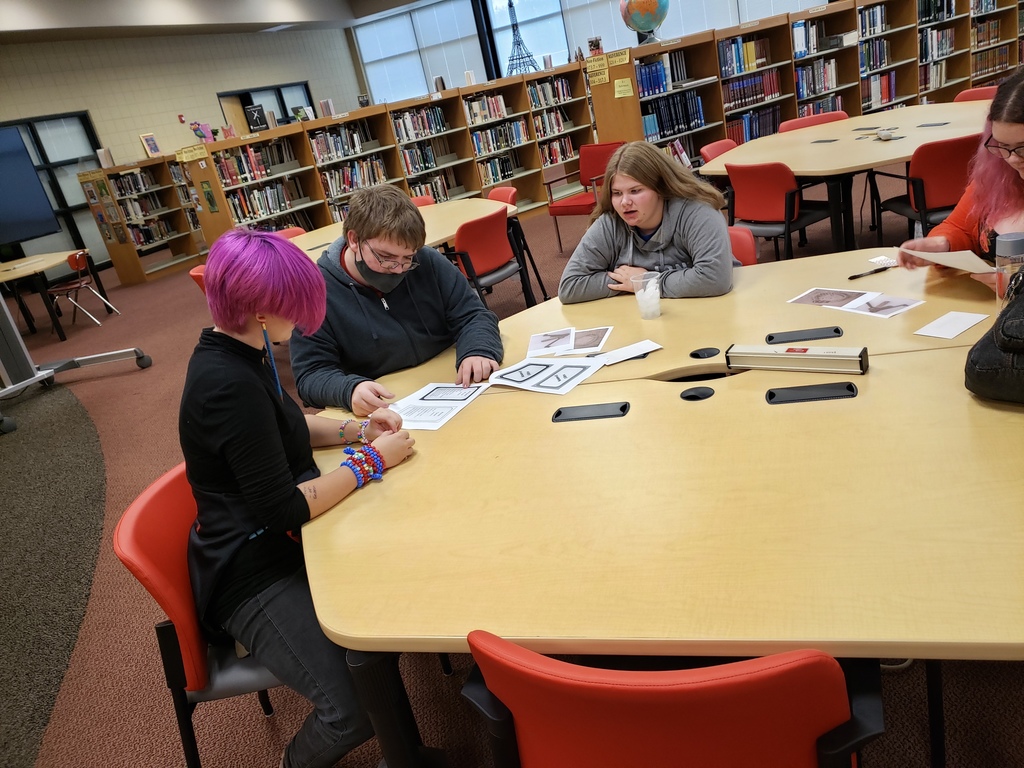 October is National Principals Month. You can #ThankAPrincipal with an e-card on this website:
https://principalsmonth.org/e-cards/
THANK YOU to all of our outstanding USD 490 principals!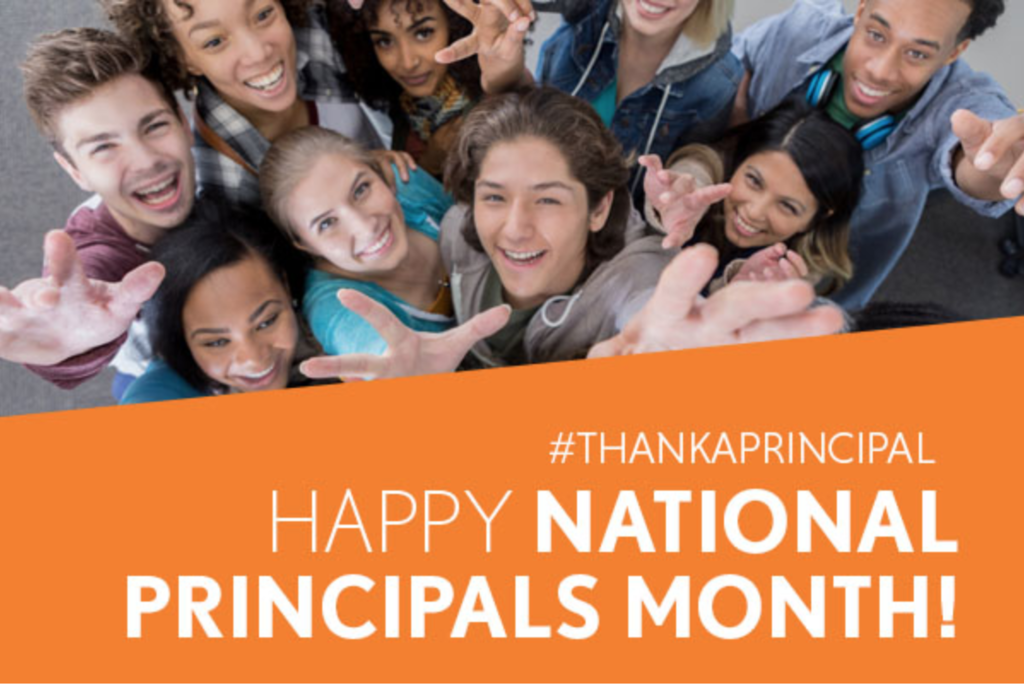 All USD 490 schools will dismiss 3 hours early instead of only 2 on October 1 so that staff and students who are participating in the Homecoming Parade will have enough time to safely arrive and be set up for the 2:00 p.m. start time. This means that all elementary schools will dismiss at 11:50 a.m. and the middle and high school will dismiss at 12:40 p.m. that day.
Check out this robotic elephant created by an EHS student using Legos purchased with funds from a Partners In Education Foundation Cantrell Grant! #EveryDayWithExcellence #PartOfThePride
https://youtu.be/yALkxcRJKJ4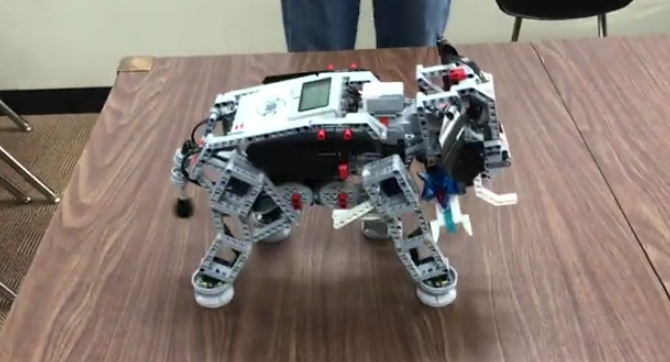 Please join us on Zoom for Wildcat Wednesday on September 1, at 3:00 PM where Superintendent Tosh will be addressing frequently asked questions and concerns about COVID-19. Zoom link:
https://us02web.zoom.us/j/88971094775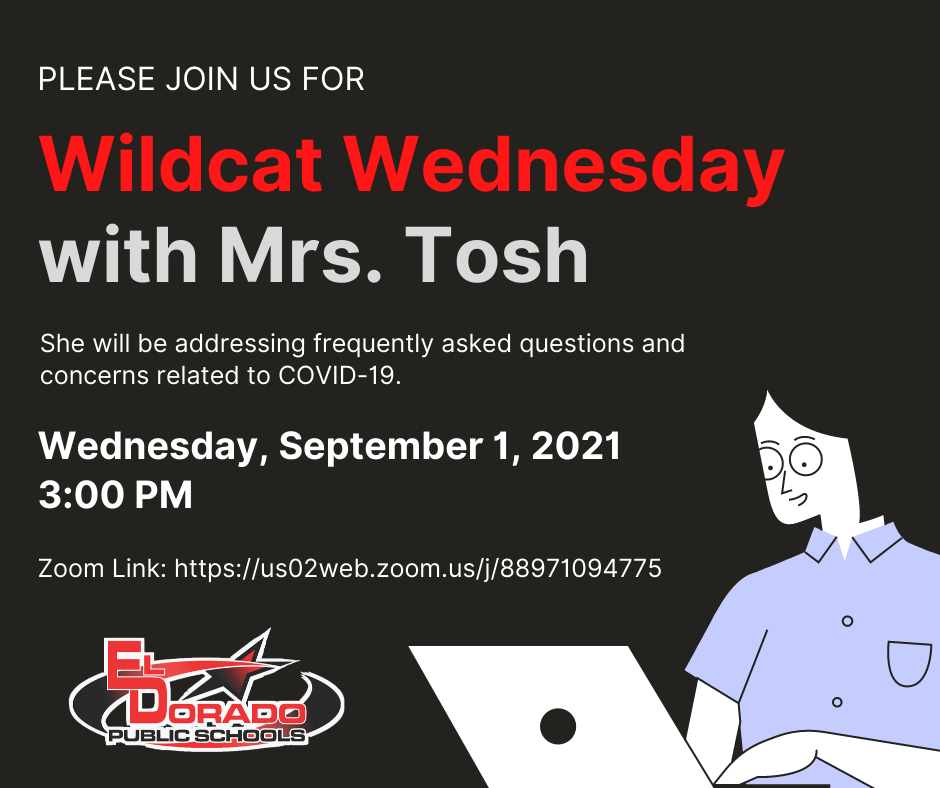 We have a new email set up for COVID-19 question:
covidhelp@eldoradoschools.org
. Also, please note that all Grandparents' Day activities will be virtual this year. Please watch for more details to come from your child's school.