Check out this robotic elephant created by an EHS student using Legos purchased with funds from a Partners In Education Foundation Cantrell Grant! #EveryDayWithExcellence #PartOfThePride
https://youtu.be/yALkxcRJKJ4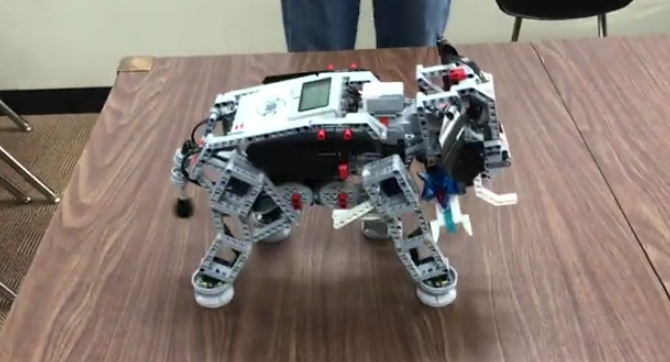 Please join us on Zoom for Wildcat Wednesday on September 1, at 3:00 PM where Superintendent Tosh will be addressing frequently asked questions and concerns about COVID-19. Zoom link:
https://us02web.zoom.us/j/88971094775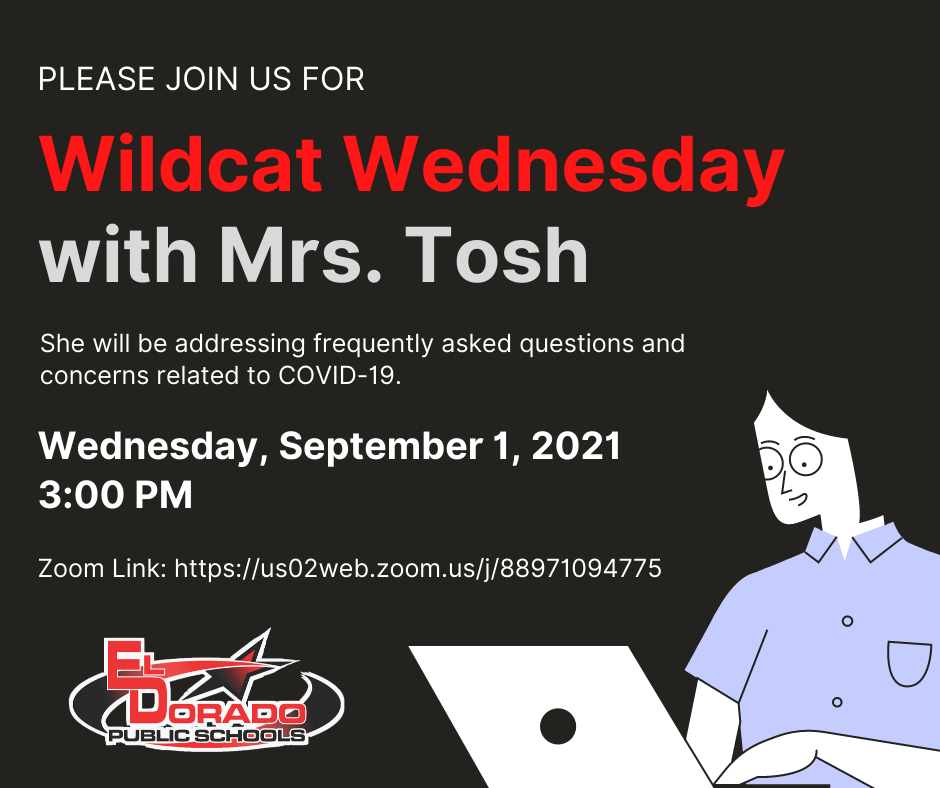 We have a new email set up for COVID-19 question:
covidhelp@eldoradoschools.org
. Also, please note that all Grandparents' Day activities will be virtual this year. Please watch for more details to come from your child's school.
Please join us for the Back to School Kickoff this Friday, August 27, at BG Stadium! Gates open at 5:30 p.m. and activities begin at 6:00 p.m. There will be scrimmages, food trucks, and t-shirts for the first 300 students.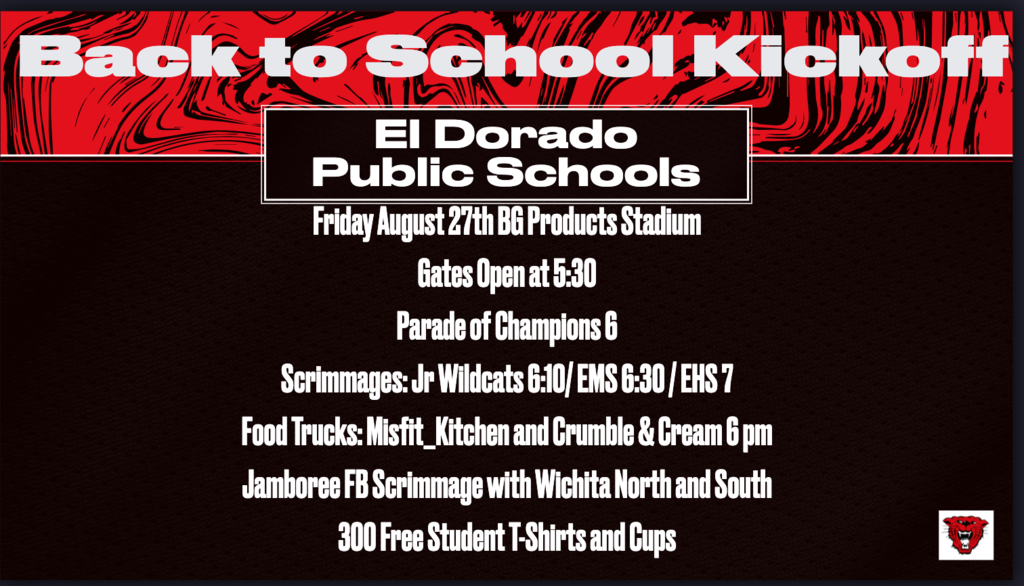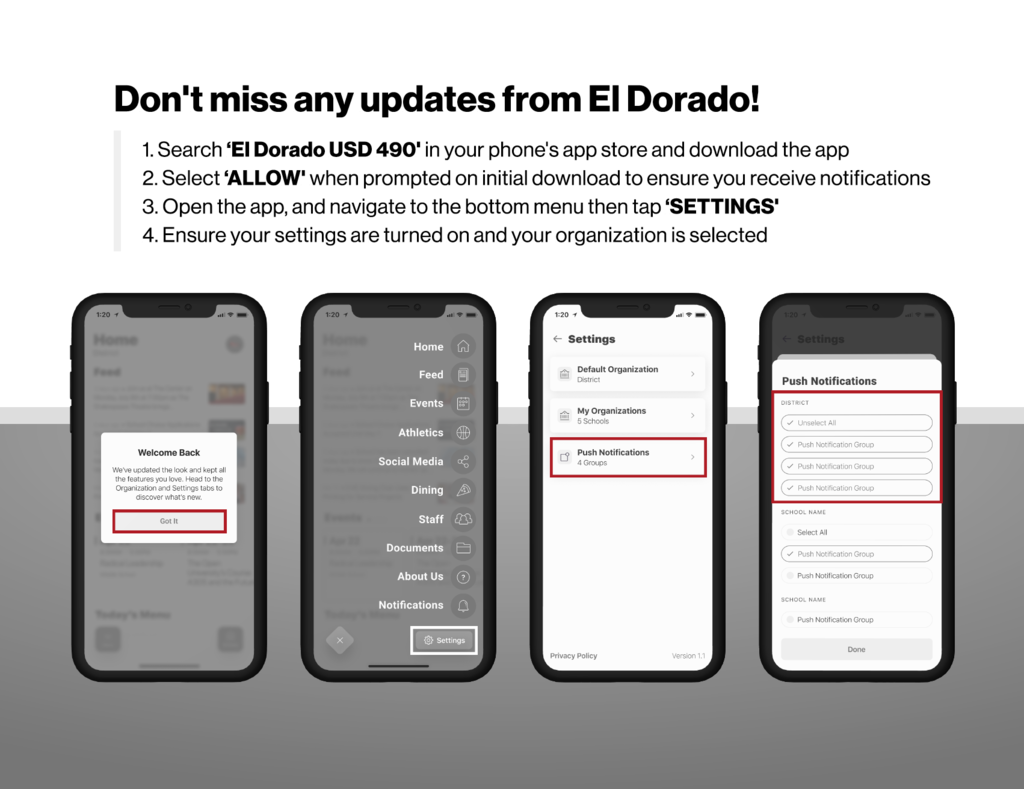 We are excited to announce that we have a new Kindergarten teaching position open in USD 490! We have enough incoming Kindergarten students this year that we are opening a third section of Kindergarten at Skelly Elementary to accommodate this large incoming class. If you know anyone interested in applying, please direct them to our online application: tinyurl.com/USD490Jobs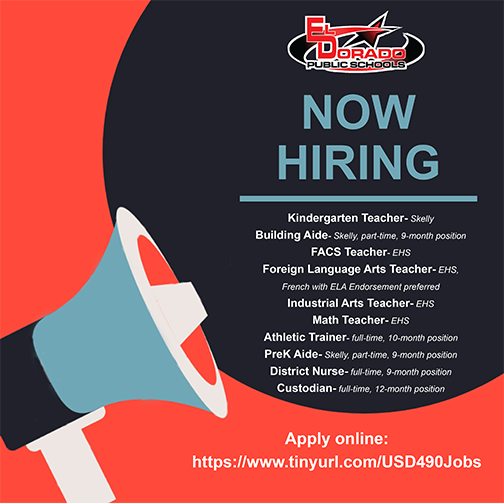 Please join us for an informational Open House for the NEW El Dorado Virtual School that will be serving K-12 students this year! Thursday, August 12, 2021 5:30 - 7:00 p.m. EHS Extend Campus (123 N. Taylor St.)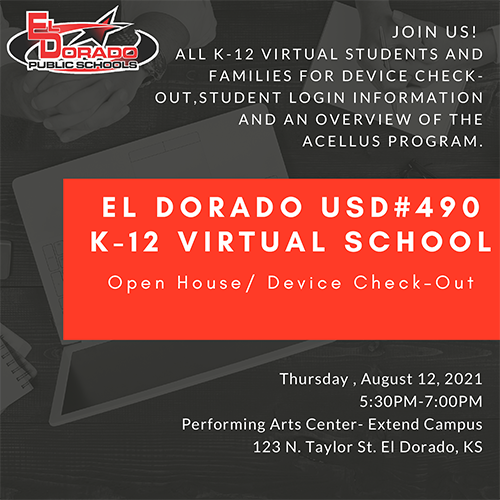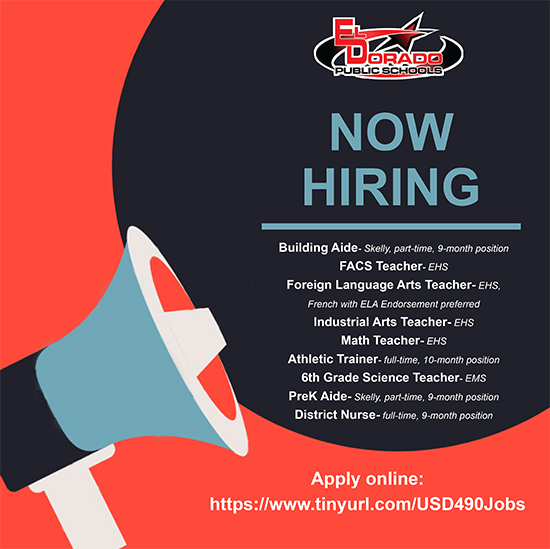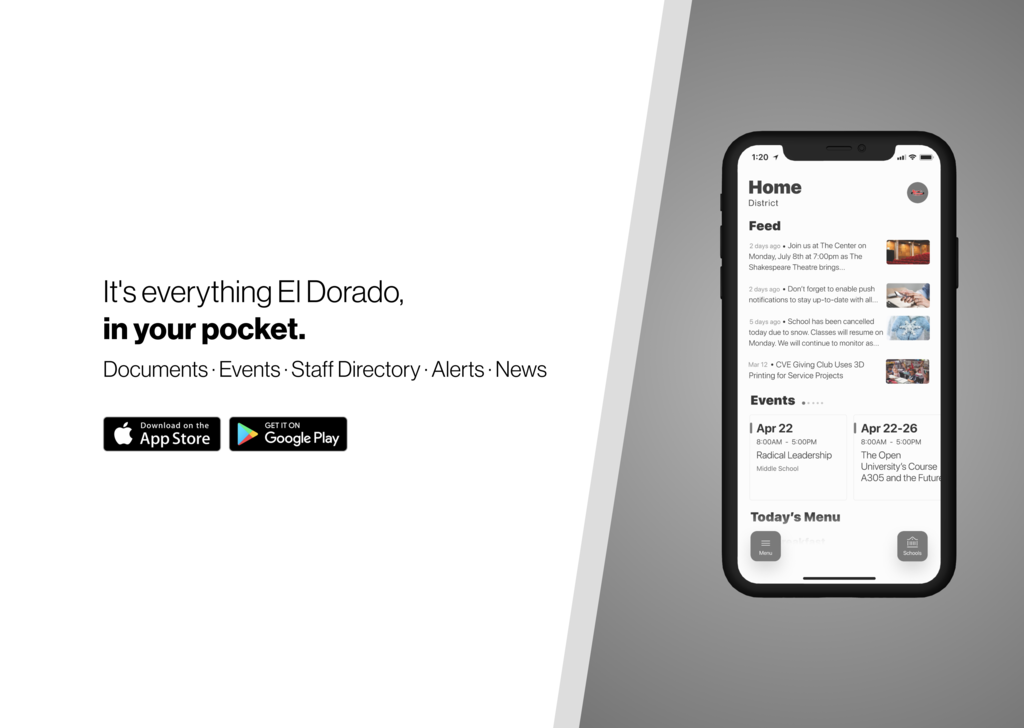 We can't wait to see you all next week! Class schedules are available in PowerSchool and elementary back to school information is in the mail!
Thank you to the Freya Club for their generous school supply donation!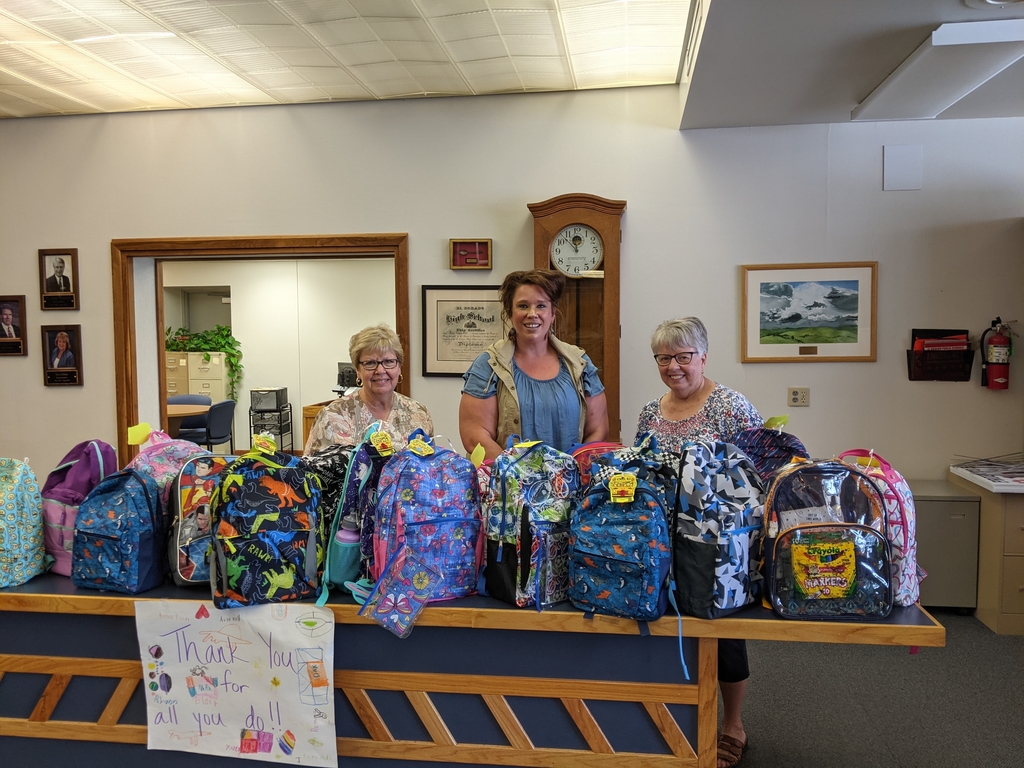 If you have ever wondered what it would be like to drive a school bus, now's your chance! Join us Friday to test drive a school bus and see all of the ways you could become #PartOfThePride!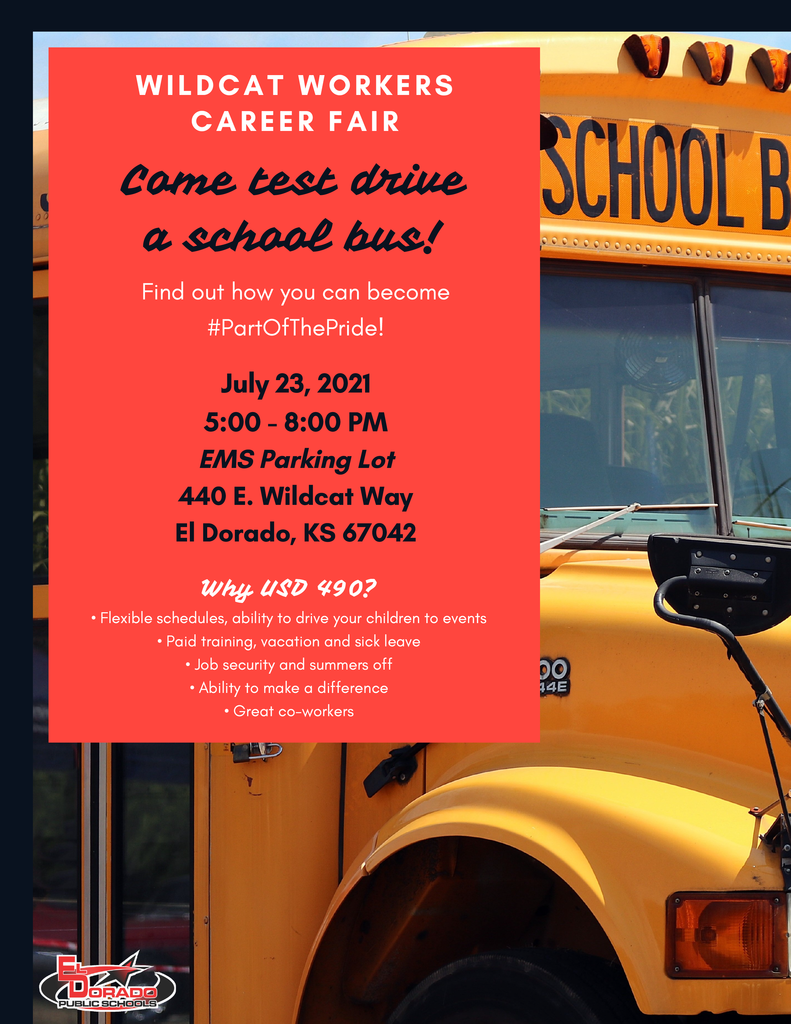 KSDE is in the process of developing the 2020 – 2025 State Performance Plan and Annual Performance Report (SPP/APR). This evaluates the State's efforts to implement the requirements of Individuals with Disabilities Education Act (IDEA) and describes how the state will improve special education. The SPP/APR includes indicators that measure child and family outcomes, as well as other indicators that measure compliance with IDEA requirements. There are PowerPoints that explain any proposed or required indicator changes and the proposed projected targets for the indicators for the next SPP/APR cycle. There are surveys for individuals to share their feedback on the indicators. The PowerPoints and survey links are located on the SPP/APR page of the KSDE website,
https://www.ksde.org/Agency/Division-of-Learning-Services/Special-Education-and-Title-Services/Special-Education/KIAS/SPP-and-APR
. Please review the Kansas SPP/APR data visualizations at
https://public.tableau.com/profile/general.supervision.timely.and.accurate.data#!/
. The PowerPoints and surveys are available from July 9 through August 13. Those with longer or more general feedback on special education in Kansas may call 1-800-203-9462 to leave their story and ideas for improvement via voicemail.
The birthdate issue in enrollment has been resolved. Thank you for your patience!
Don't forget...Enrollment opens TODAY!
Due to a power outage at Grandview Elementary, there will be no Explore490 today, Monday, June 21. Our maintenance team is working with the utility company to get power restored, and we plan to resume Explore490 tomorrow. If you have any questions, please contact our District Office at 316-322-4800.
Summer programs and summer hours begin today! The District Office and Bus Barn will be open 7:30 a.m. to 4:30 p.m. Monday through Thursday until the end of July.
The parent and student portals in PowerSchool are now closed for summer maintenance. We are working hard to get everything set up for next year!